My friend Clark is here this summer, taking a break from Philadelphia, and we finally met up last week for a hike.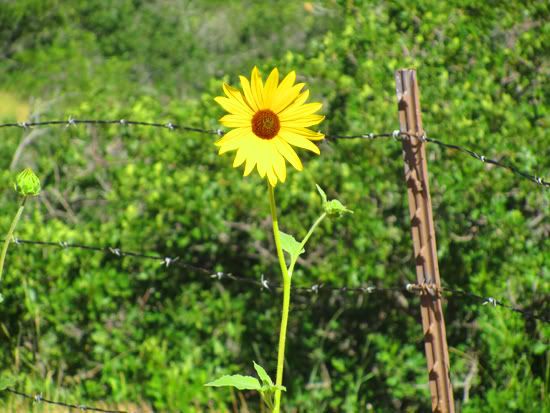 Ensign Peak is behind the capital building, and it's a really easy hike with a nice payoff.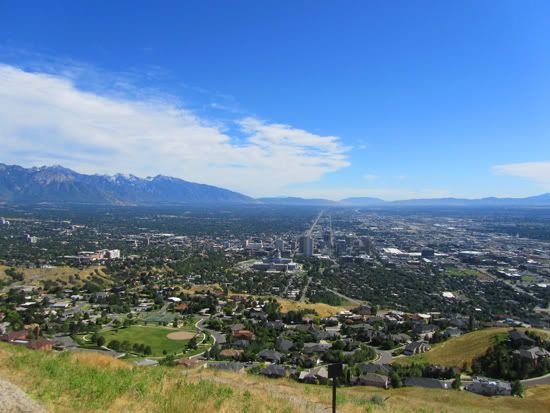 You can see the entire valley.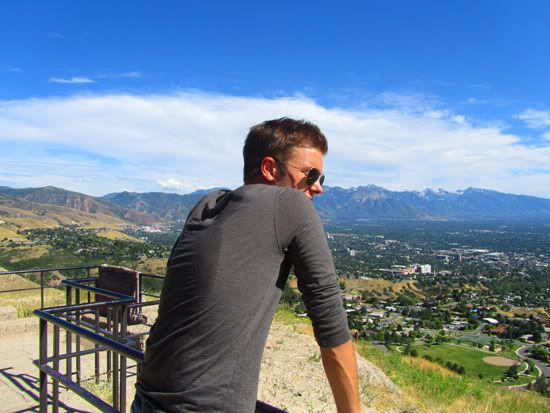 Clark thinks he looks very James Dean in that one.
After, we went to Memory Grove Park, because it's one of my favorite places in the city. The meditation chapel there was open, so we got the quick tour.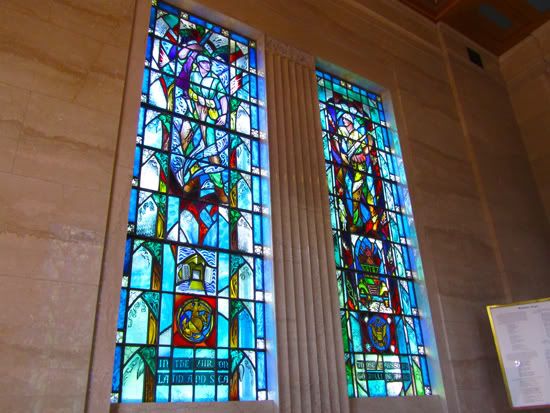 The windows depict each of the four branches of the armed services, since the chapel is dedicated to those who were lost at war and whose bodies were never recovered. The chapel is rarely open, so it was amazing luck on our part that we happened to go to the park that evening.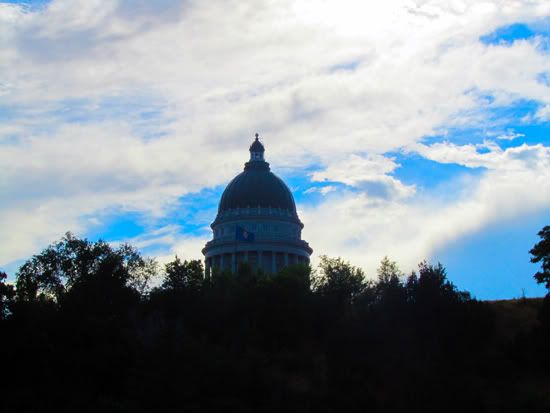 We tried to take a picture like they do at the Lincoln Monument (since Clark and I both love DC), but I couldn't get a good angle.
For dinner we drove up to Emigration Canyon to Ruth's Diner. Clark really isn't this orange in real life, but I didn't feel like editing the photos.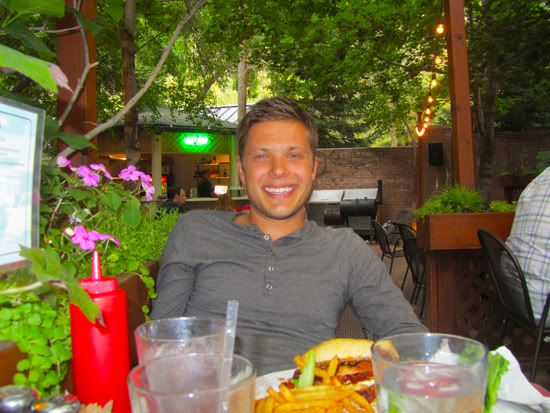 The title of this post is what transpired after I took that photo. He does look a little nerdy.