This past weekend was the 4th of July (duh) so I decided to try my hand at a patriotic cake for a church dinner.

I started by making two red layers, one blue layer, and one white layer.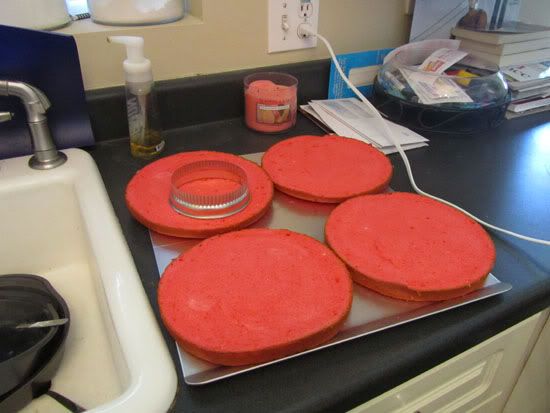 I cut the red and white layers in half horizontally, and left the blue intact.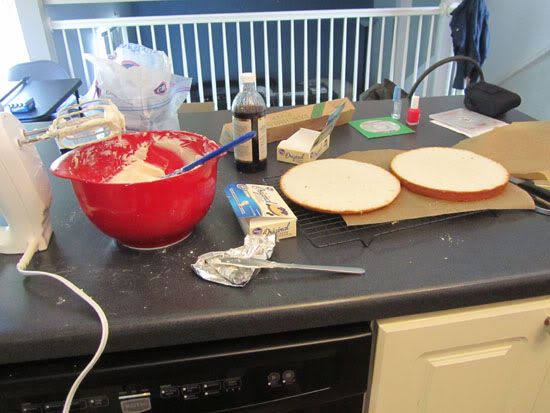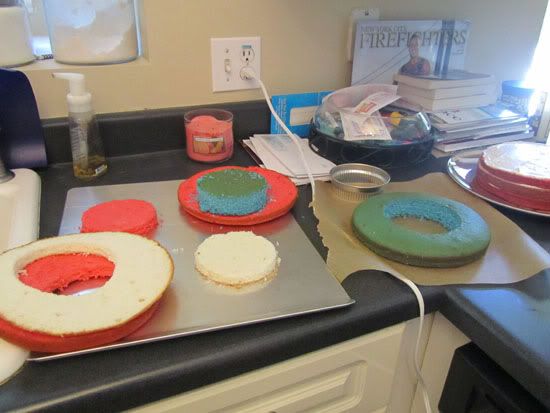 Then I cut out 4" circles from the blue, one red layer and one white layer. I stacked them all to create the flag pattern and applied cream cheese frosting (liberally).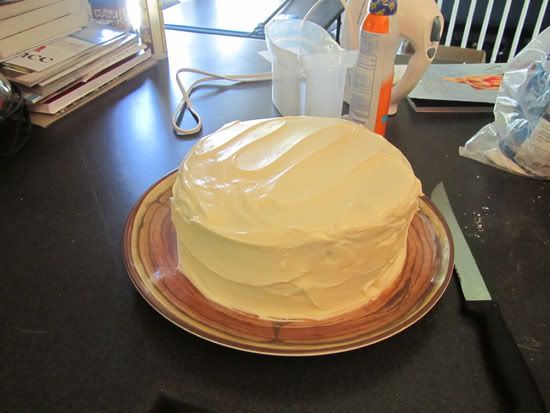 Sadly, the people who cut the cake at dinner didn't actually use a knife, just a pie server, so it looks pretty ragged. But I'm still happy with how it turned out. Next time I'll use better food coloring to get brighter colors, and I'd probably make the cakes from scratch instead of using a mix.
Overall, though, a success!